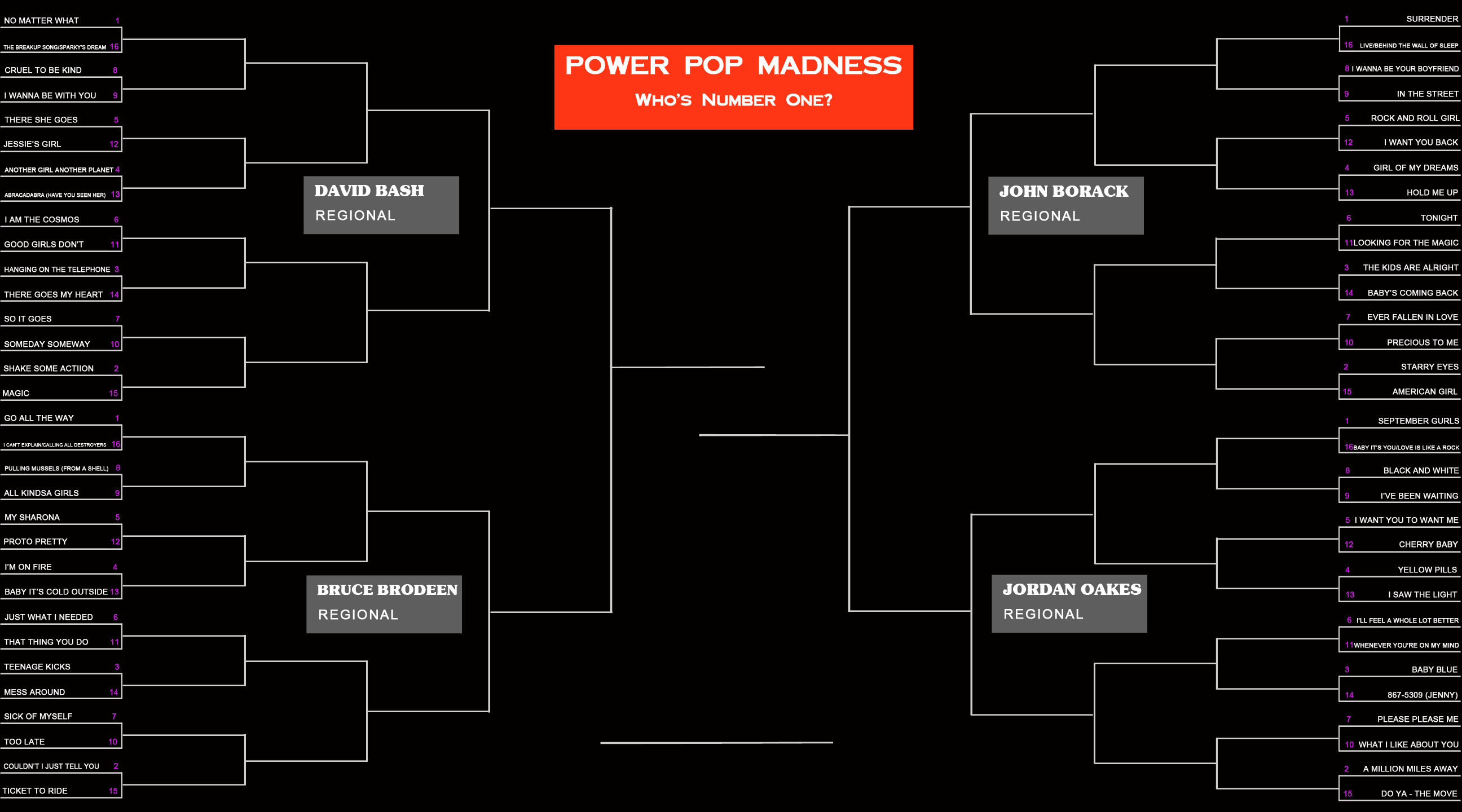 The Power Pop Bracket
Hi music fans!
The Play-in round is now closed. To vote in the round of 64 go here.
Ever since I first heard "Go All The Way", I've had the power pop bug.  I couldn't get enough of the stuff.  Which leads to what we have here:  A tournament to help us decide the best power pop song of all time!
After researching, compiling and logging the lists of several internet sources and many individual fans, I amassed the seedings for this tourney. Some of your individual favorites might be ranked lower than you expected and some might not have made the list at all.  In the end, the most popular vote-getters are here, ready to be voted on by YOU!
We will start with a "Play-In Round".  These are the tunes that will earn a 16 seed in the official tournament.  The main tournament will begin Sunday, February 12.
To listen to the songs and vote, go here.
To simply vote, scroll down to the polls below. The polls close at midnight, Saturday EST.
Tweet